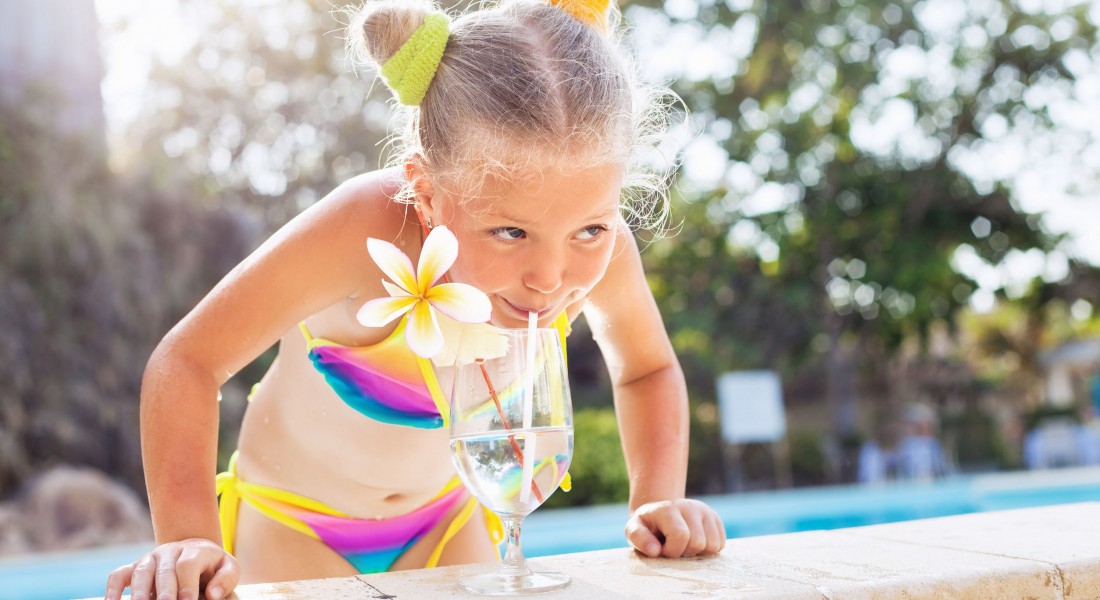 On June 4, 2015
Summer Pool Party Themes For Kids – Summer is the perfect time to plan pool parties for your children. There is no better way to beat the summer heat than with a dip in the water. Uncovering some great themes will keep everyone entertained and enjoying some great fun in the sun.
Hawaiian Luau. All children will love the idea of being transported to a Hawaiian village for a luau. When the kids arrive, greet them with brightly colored leis. Place tiki torches and tropical flowers among the tables and pool area. After a dip in the water, serve a meal filled with pineapple chicken or ham. As a healthy treat, distribute bowls of fresh fruit. Complete the party with a game of limbo in the yard.
Beach Party. There is nothing more fun than transforming your backyard pool area into a beach. Send flip-flop shaped invitations to your child's friends and have them over for a beach party. The decorations are simple and may consist of chairs with beach towels and scattered seashells around the yard and tables. For the food, grill some hamburgers and hot dogs and serve them on frisbees. To give your pool the appearance of the ocean, place toy boats in the water or display sandboxes with sandcastles around the pool's perimeter. Do not forget to inflate numerous beach balls as well. With little planning, kids are sure to have unforgettable fun.
Pirate Treasure Party. A pirate treasure party is the perfect way to turn your pool into the open seas for some adventure. Invite guests on mini treasure maps that lead them to the fun. During the party, kids can have a blast playing pirate-themed games. Children can find underwater buried treasure by diving for plastic coins at the bottom of the pool. The child with the most treasure at the end of the party wins a special prize. Kids can also have sword fights with foam noodles. If your pool has a diving board, guests can "walk the plank" as well. Everyone will enjoy pretending to be pirates for the day.
The above tips should help you plan an unforgettable pool party for your child. The possibilities are only limited by your imagination. Without spending a fortune on decorations or a venue, your magnificent pool will be the perfect backdrop for some summer fun.