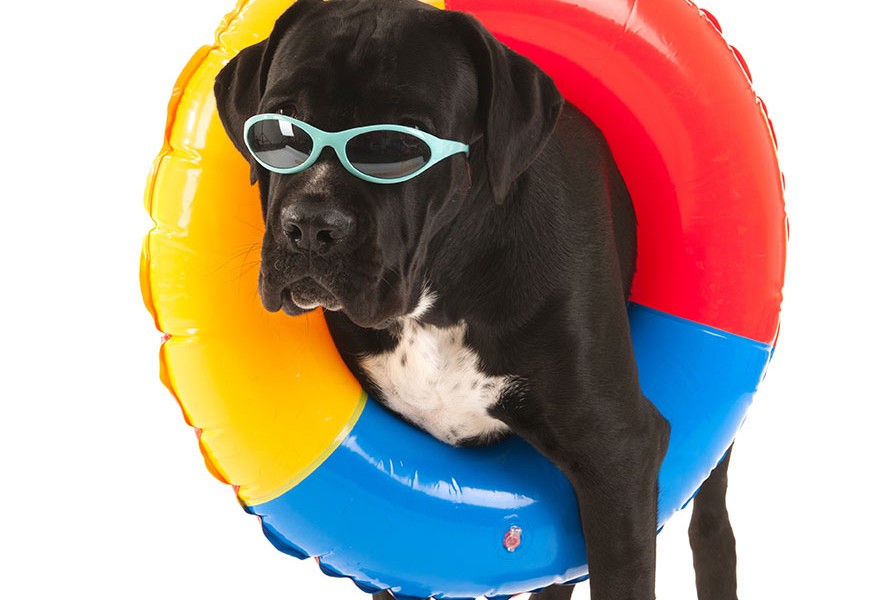 On September 3, 2015
As football season starts to get into full swing, it's the perfect time to host a tailgate party by the pool. Fall brings cooler, crisper weather, but that doesn't mean that you can't enjoy your outdoor space. Here are some tips for throwing the ultimate tailgating pool party:
Creating the Right Atmosphere:
A tailgating party is a great excuse to have some fun with decorations. You can find licensed merchandise for your favorite teams, and you can also DIY décor items with a football theme. Hang streamers and pennants with your team's colors, use a green tablecloth to mimic the look of a football field, and hand out party beads to guests as they arrive. You can get creative and carry the football theme throughout your home, as well.
Set Up a Serving Station:
When cheering on the Buckeyes with your friends and family, you'll want to have plenty of good eats and cold drinks. Put out a tasty spread on a festive table, complete with finger foods, snacks, and sandwiches. You'll want to have something warm if it's a chilly day, like a big crock of chili, or roast beef. Set out several coolers loaded with ice, soda, water, and beer.
Start planning the food well in advance of the party. Make a list of all the snacks that you'll need, as well as ingredients for dips, salads, and other foods that you'll have to prepare. Stock up on plastic cups, plates, and cutlery. Have extra bags of chips and pretzels on hand so that you can refill bowls and trays throughout the day.
Outdoor TV:
The most important part of a tailgate party is the big game! If you don't have a TV installed in the patio area, bring out a flatscreen and hook it up for the day. You'll want to have one large enough that everyone can catch the action without straining their eyes. Place chairs around so that guests can sit down and relax. A few small side tables will be perfect place to set down drinks.
Just because the summer season is over, that doesn't mean that you can throw a party by the pool. Don't let the cool weather keep you indoors. A tailgating party is the perfect way to bring friends together to cheer on your team.